Frequently Asked Questions

What is Younique?
Younique is a direct sales company that specializes in naturally based cosmetics and skin-care products. Currently known for the #1 selling, 3D Fiber Lash Mascara (although we have other products that are just as amazing), Younique is the fastest growing network marketing company in history. Younique's mission is to uplift, empower, validate and ultimately help build self-esteem in women around the world while also providing opportunities for personal growth and financial reward .
What products does Younique offer?
Younique offers a wide range of cosmetic products for your eyes, lips, face, and skin. All Younique products are naturally based, so you feel good about what you're putting on your skin. Younique is committed to quality & every ingredient of every product is listed on the website. In addition, Younique products are hypo-allergenic, paraben free, sulfate free, talc free, mineral based, cruelty free and gluten free.
How do I stay up to date on new product releases?
Join my VIP Facebook group!! I give all my VIP members access and first dibs to any specials, discounts, raffles and giveaways that I may be having. You will also be the first to know about any details on our newest products!
How do I order?
All purchases can be made through my website. Click on shop then browse to select the products you want.  If you have any questions about a product or need help color matching, please email me at motheridlike2follow@gmail.com.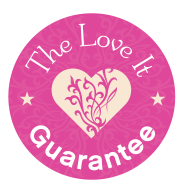 What if I don't like a product?
Younique's "LOVE IT" guarantee has you covered. We offer a 14 day money back guarantee & up to 90 days for a product exchange of equal value.
What's a Beauty Bash & how do I book one?
Beauty Bashes are so much fun and are done 100% on Facebook! They are really easy and allow you the opportunity to share Younique products with your friends, while earning Hostess Rewards in the form of Younique Cash (product credit) and half priced items for yourself. Beauty Bashes are completely free! During your Beauty Bash I will showcase some of Younique's best products through pictures, videos and other posts. I will share make-up and skincare tips and tricks, as well as play some interactive games for your friends and family to win prizes! Beauty Bashes can last up to 10 days, depending on your preferences! You pick a date, invite your friends & I do all the work so that you can win FREE PRODUCTS! If you are interested in booking a Beauty Bash, fill out this contact form & I will contact you as soon as possible!
What is the Younique Foundation?
Anytime anyone makes a Younique purchase, they are given the option to round their total up to the nearest dollar to donate to the Younique Foundation. The Younique Foundation is a free retreat designed for women who were sexually abused as children or adolescents. In fact, younique products was actually founded in order to help support this foundation. This is one of the main reasons why I joined this business. You can read more about the Younique Foundation and how you can donate here.
 What does Younique offer & how can I make money?
Younique offers an opportunity to start your own business that you can do 100% online! Whether you are looking to supplement your income by $100 or $10,000 –  the choice is yours. Anyone with the right mindset & determination can do this. For every Younique product that you sell, you can earn 20 -30% commission and get paid the same day! You also have the choice to build up a team of successful ladies, who's sales you will also profit from. But while Younique does offer opportunity for financial growth, I have also experience tremendous personal growth as well. It has truly been a life changing experience.
How do I become a presenter & join your team? 
To become a presenter you will need to purchase Younique's presenter kit. The kit is $99 (USD) plus shipping and comes with $360 worth of products.  I would love for you to join my team and help you set some goals for success! You can purchase your kit from my website HERE and you can view all the products that come in the kit HERE.
How do I get paid?
Younique has instant royalties. That means we get paid 3 hours after every sale. Your royalties (commission) gets deposited into a
PayQuicker account. Once you reach $50 in commission, Younique will ship you a debit card. This card can be used just like any other regular debit card. You can gas, groceries, shop line, pay bills, etc. You can even transfer money from your PayQuicker account to your regular bank account.
How much money can I make?
That part is completely up to you. Only you can decide how you want to run your business and what kind of time and energy you want to put into it.
Do I have to have in home parties?
That is also up to you! Younique is the first direct sales company to sell almost exclusively through social media and online parties (beauty bashes). That means you can run your entire biz through your phone, computer, tablet, iPad – whatever it is you use! So while in home parties are not required, you have the option to do them if you want! Personally, I have never done an in home party & probably won't unless a customer requests it!
How do I get sales?
SOCIAL MEDIA BABY! You can use Instagram, Facebook, Pinterest, Twitter, Snapchat or any other form of social media to bring in those sales. Pick one or use them all! I do most of my Younique networking on Facebook! Post pictures, record videos, and build a following. People want to see you using the products and loving them! Be genuine and I guarantee, the sales will come in.
Is there any training that's provided?
Yes! We will not leave you hanging – at Younique we want everyone to succeed and that is what I love about this company. There are a ton of Facebook groups that provide free training, pictures, videos and support from other Younique presenters. If you join my team, I will also be available to you as much as possible to help you achieve whatever goals you have with Younique.
I'm not a make-up expert… I don't even wear make-up everyday.
Girl, I'm definitely not a make-up expert and I can go weeks without putting any make-up on! That is totally okay. Before joining Younique, I wore cheap drug store make-up and barely knew how to apply it. As long as you have the desire to experiment and learn, this business can still be for you!
Do I have to have an inventory?
No, your customers will be able to shop online on your free website that Younique sets up for you! All their orders will be shipping right to their door.
Is there a monthly auto-ship or any monthly/yearly fees?
Nope! Never! After your initial investment for your kit that is it! There are no recurring fees. Your website is free for life. And there are no other items that you are required to buy. The Presenter Kit comes fully stocked with everything you need to get started.
Other Questions?
I would love to talk to you more about Younique! Whether you have questions about a product or questions about starting your own Younique business. Contact me here!